Maelys Influencer
Program
So, you want to spread the word
about our amazing products
AND get paid?
Then, girl,
now's your chance!
Here's what's up:
We're lookin' for smiling, cheerful, and influential gals (just like you) who'd love to share the MAELYS magic with their social media followers.
JOIN NOW
Here's why you
should apply
You get free stuff!
So that you can test them out and show off to your fans.
You become an insider!
We will share with you the best tips that we've seen work great for high engagement
You get BFFs (for life)
'cause we're looking for relationships that last longer than a tube of lipstick
If you're sittin' there like, "heck yes I want this!" then stop what you're doing right now and fill out the form below!
love you girl
Your email address

is already in our system

Your'e In!
Welcome to our squad,
complete the purchase
and receive a special gift
with your first order.
YAY!
We got your details and we'll be in touch with you soon.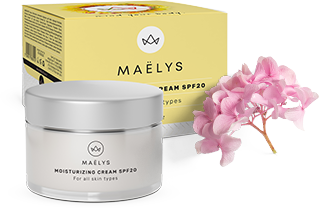 הגני על עור פנים מפני נזקי השמש עם קרם פנים הכולל מקדם הגנה VITAL
Yay! This Item was added to your cart!
Other products you'll love:
Your email address

is already in our system