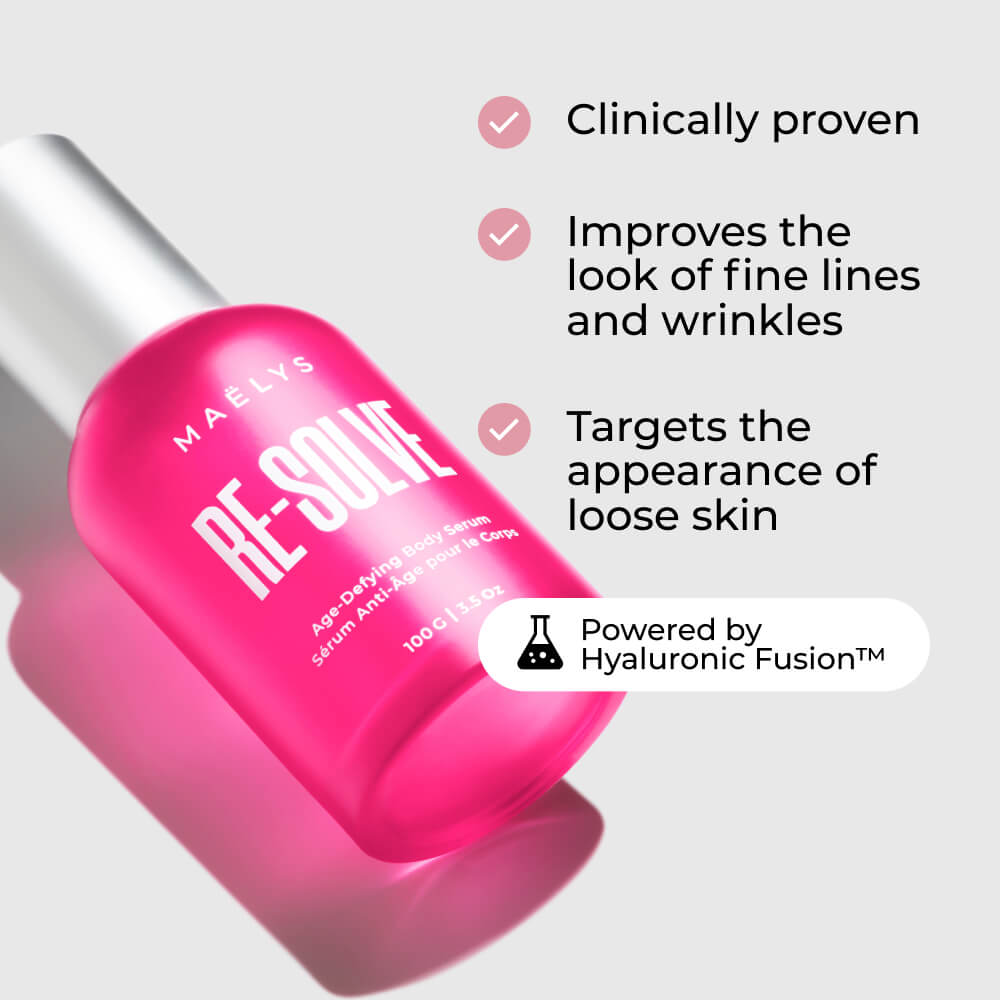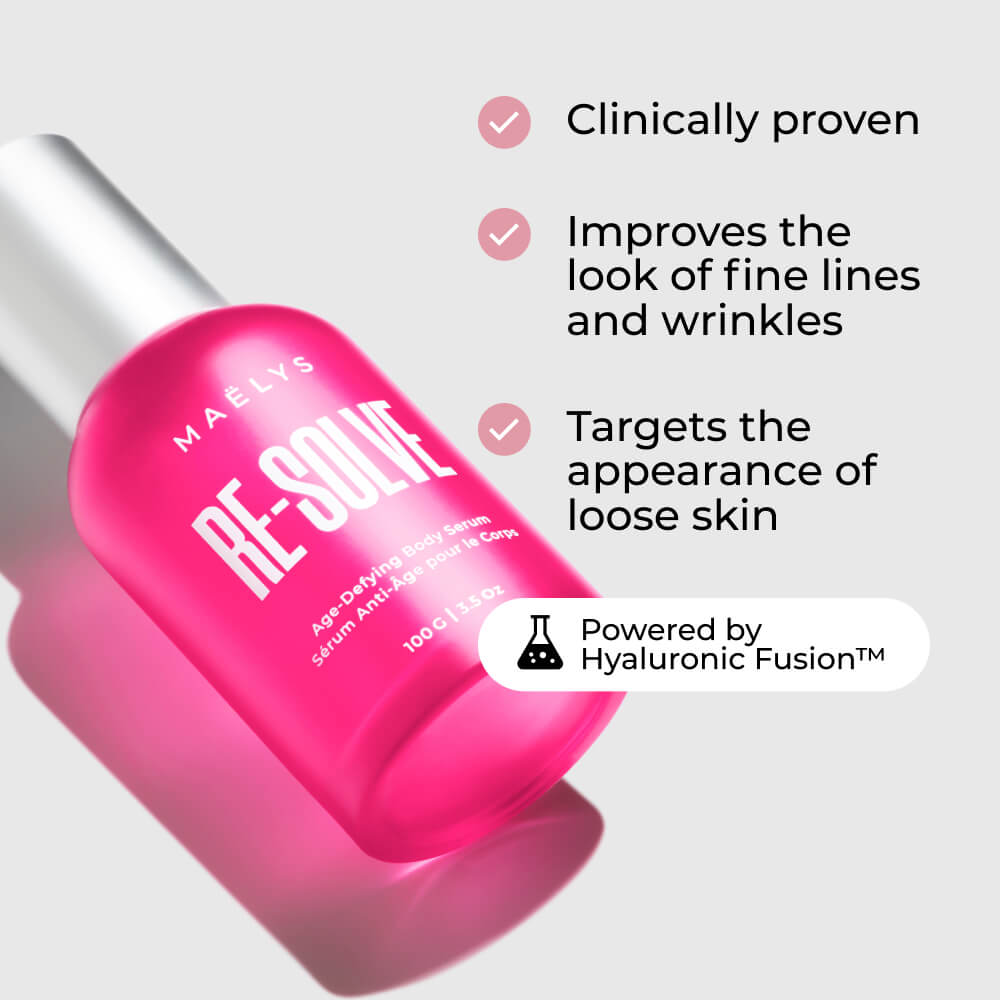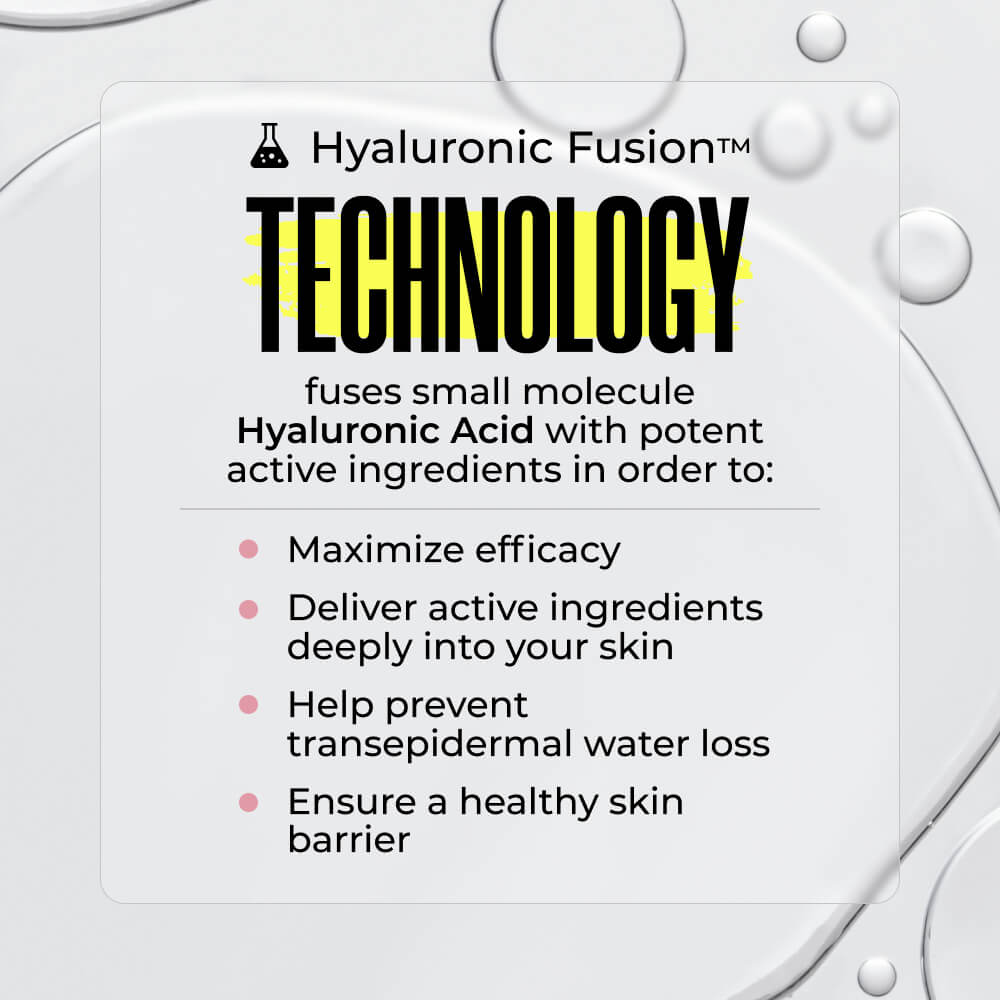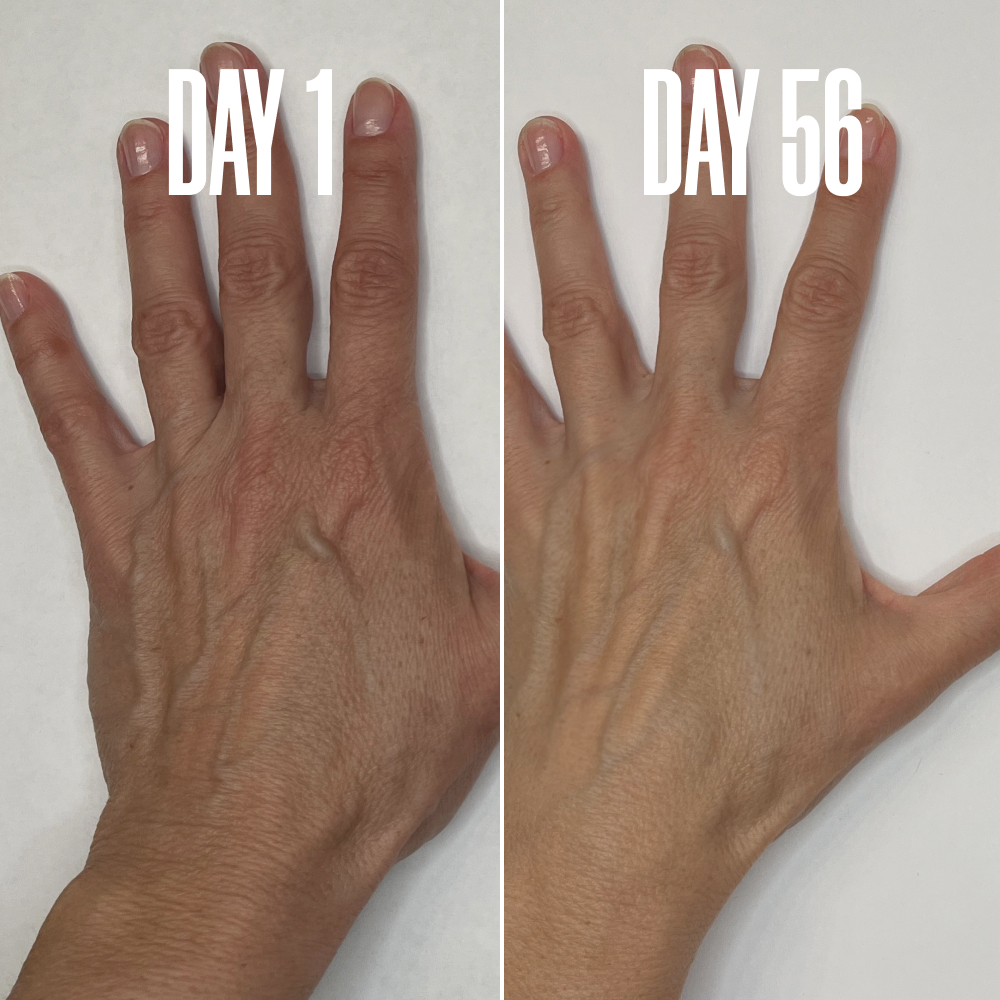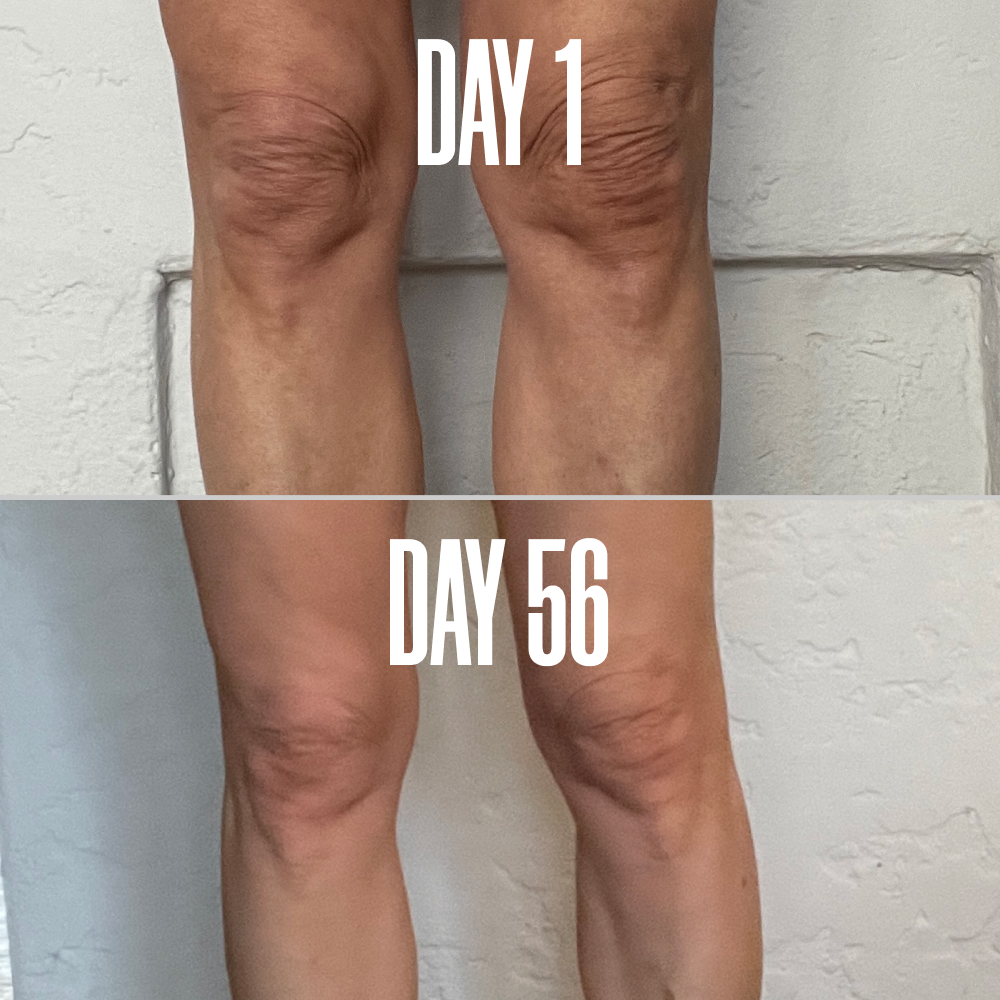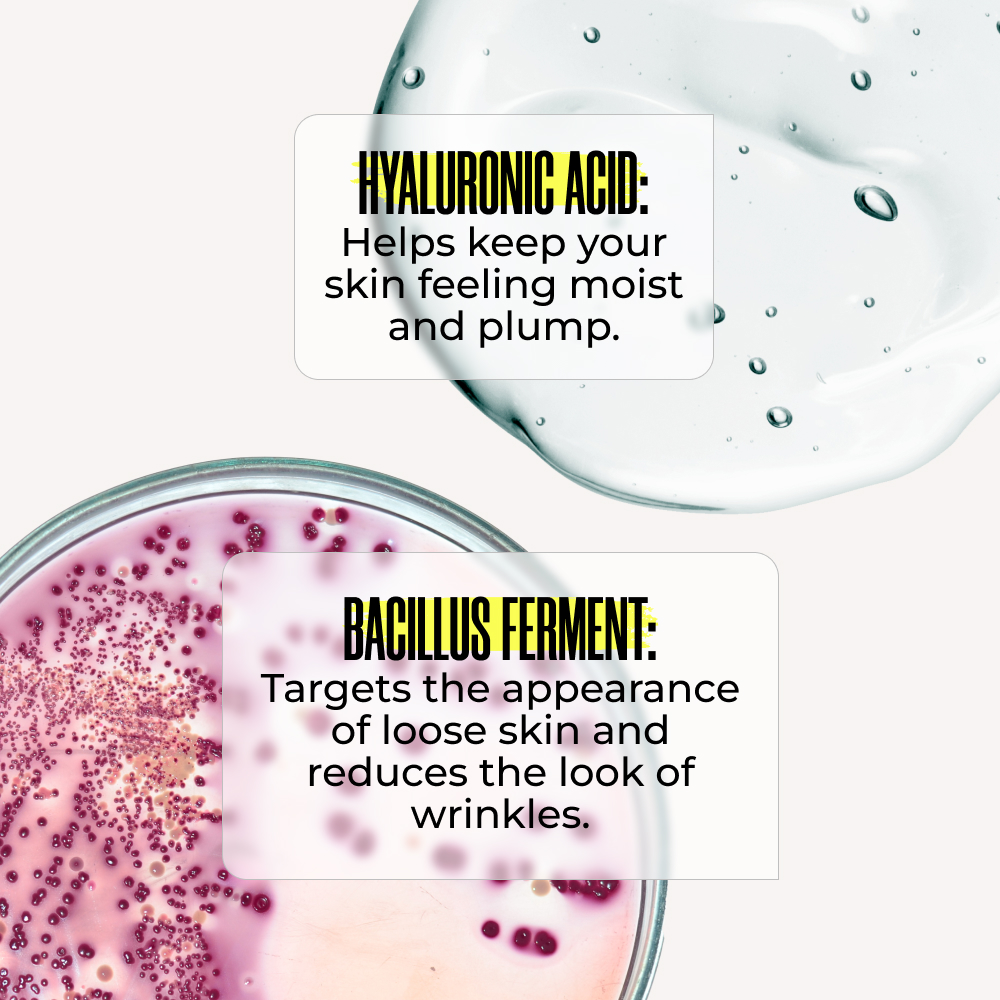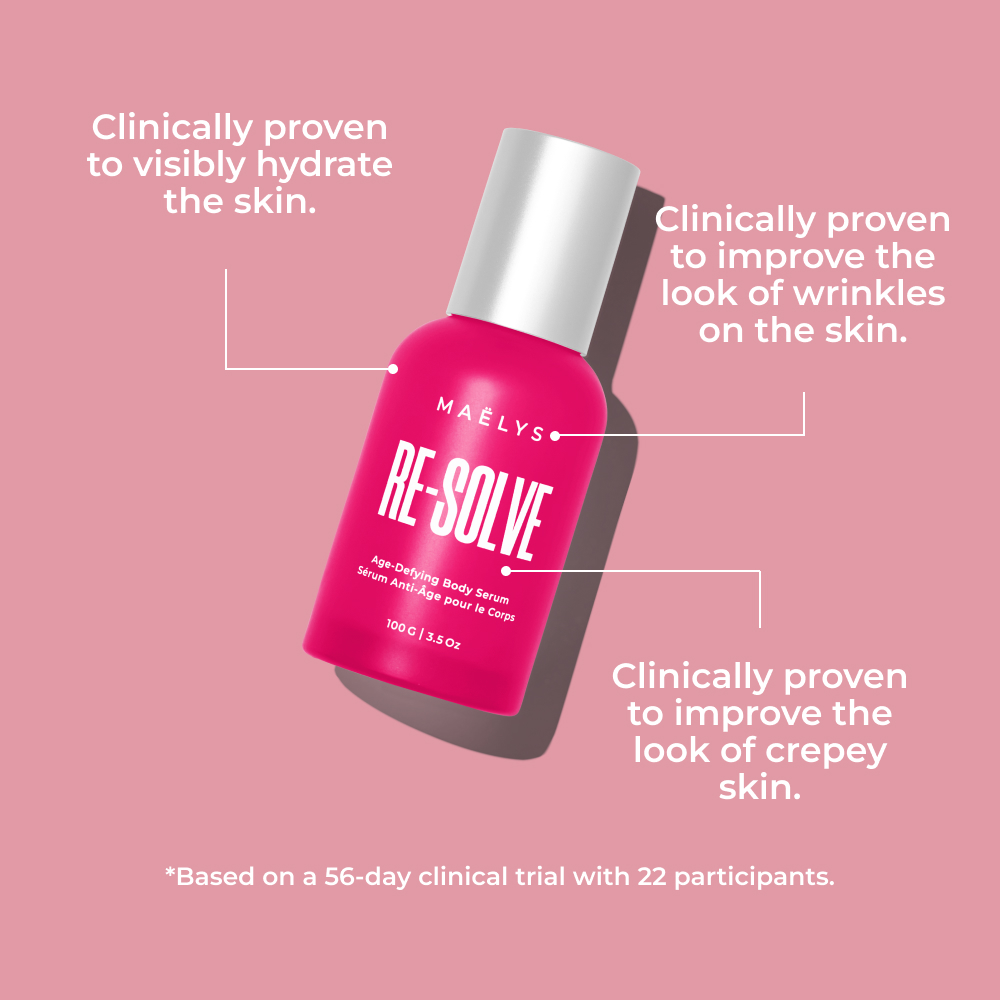 FREE Cooling Body Wash worth
$25 with every purchase.
FREE Restorative Body Mask worth
$35 with every purchase.
FREE Cooling Body Wash worth
$25 with every purchase.
FREE Restorative Body Mask worth
$35 with every purchase.
RE-SOLVE Age-Defying Body Serum
Our most technologically advanced formula yet! Powered by Hyaluronic Fusion™ technology, this clinically proven body serum helps to:
Improve the appearance of fine lines and wrinkles
Target the appearance of loose skin
Strengthen your skin barrier
Maximize efficacy
Our super lightweight texture absorbs quickly, with no sticky after-feel. 100 g / 3.5 Oz.
See results from the 2nd bottle:
Free shipping on all orders.
Visible results thanks to an endless stash.
Clinical Results
Our formulas go through rigorous clinical trials conducted on panels of real women. The trial found that RE-SOLVE is:
Clinically proven to improve the look of wrinkles on the skin.
Clinically proven to improve the look of crepey skin.
Clinically proven to visibly hydrate the skin.
*Based on a 56-day clinical trial with 22 participants.
How To Use
Our most advanced formula gives visible results in 30 days. Follow these steps:
Apply a thin layer to visible fine lines and wrinkles on your body.
Massage in circular motions until fully absorbed.
Use twice a day for best results.
Pair with our bestselling body reshapers to complete your regimen. Apply the serum first and wait for it to fully absorb before applying other products.
*Results may vary.
Ingredients
Free of: Parabens, SLS, and Phthalates.
Bacillus Ferment: Targets the appearance of loose skin and reduces the look of wrinkles.
Hyaluronic Acid: Helps keep your skin feeling moist and plump.
Hyaluronic Fusion™ Technology
How does it work?
To maximize efficacy, our advanced Hyaluronic Fusion™ technology fuses small molecule Hyaluronic Acid with potent active ingredients and supports a healthy skin barrier so that you can better retain targeted active ingredients.
Visible Results In 30 Days
Our Hyaluronic Fusion™ formula delivers the active ingredient, Bacillus Ferment, deeply into your skin to reduce the look of wrinkles and crepey skin.
*Results may vary.
FAQ
Who is it for? Women who want smoother, more youthful-looking skin.
How do I achieve and maintain the best results? Consistency is key! Apply the product twice a day, every day, for your best skin yet.
Can the product be used with other body care products? It can and should! Our bestselling RE-SOLVE Age-Defying Body Serum pairs really well with our RE-START Resurfacing Body Serum for a heavy-hitting targeted rejuvenating regimen.
Can MAËLYS products be used during pregnancy or breastfeeding? Our products can be used during pregnancy and nursing, but we like to play it safe. We recommend waiting until RE-SOLVE has fully absorbed before nursing or touching your baby to your skin. As always, if you have any concerns, please contact your physician before using.
Water (Aqua, Eau), Propanediol, Glycerin, Hydrolyzed Hyaluronic Acid, Aloe Barbadensis Leaf Juice, Silica, Citric Acid, Bacillus Ferment, Benzoic Acid, Sorbic Acid, Sodium Phytate, Sodium PCA, Sodium Benzoate, Erythritol, Carrageenan, Lecithin, Potassium Sorbate, Hydroxyacetophenone, Xanthan Gum, Sclerotium Gum, Polyglyceryl-6 Ricinoleate, Polyglyceryl-4 Caprate, Polyglyceryl-3 Cocoate, Polyglyceryl-6 Caprylate, Phenoxyethanol, Fragrance (Parfum), Limonene.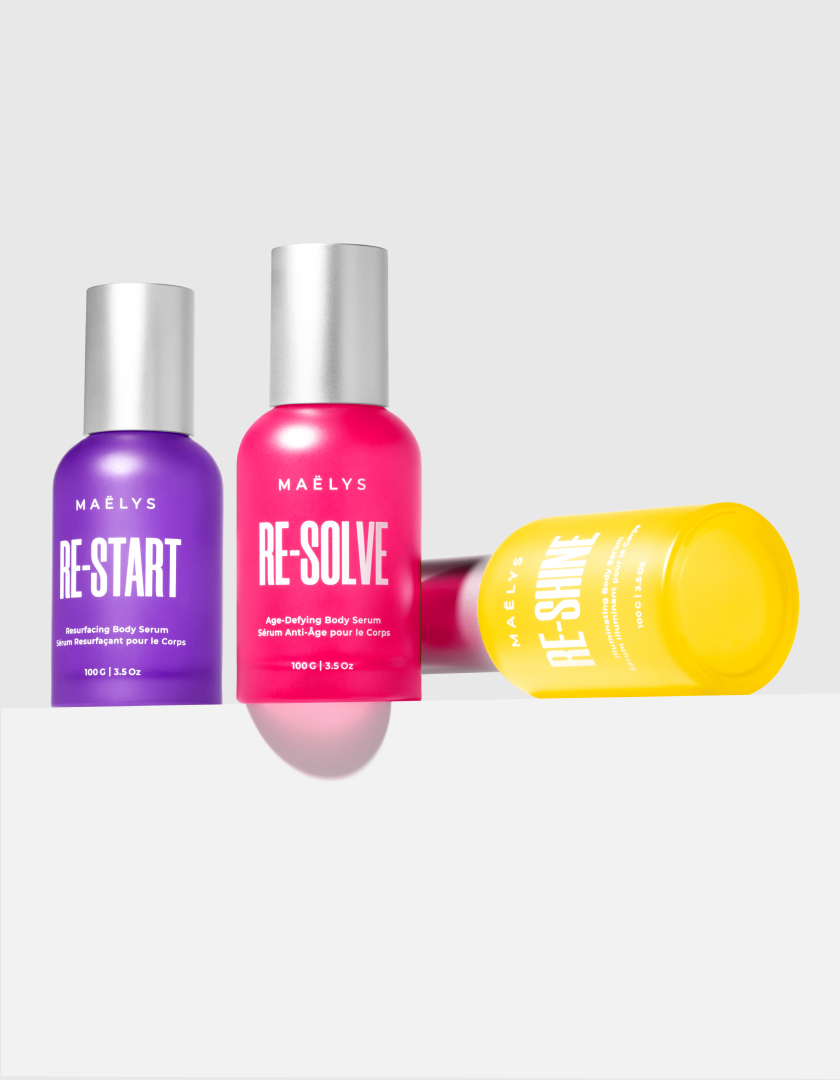 GOLDEN GIRLS The Anti-Aging Serum Bundle
Helps to improve the look of dark spots and wrinkles, and visibly improves skin texture with chemical exfoliation.
Said their skin appears smoother-looking.
Said this product reduces the appearance of crepey skin.
Said this product helps to promote younger-looking skin.
*Self-assessment on 22 participants after 56 days.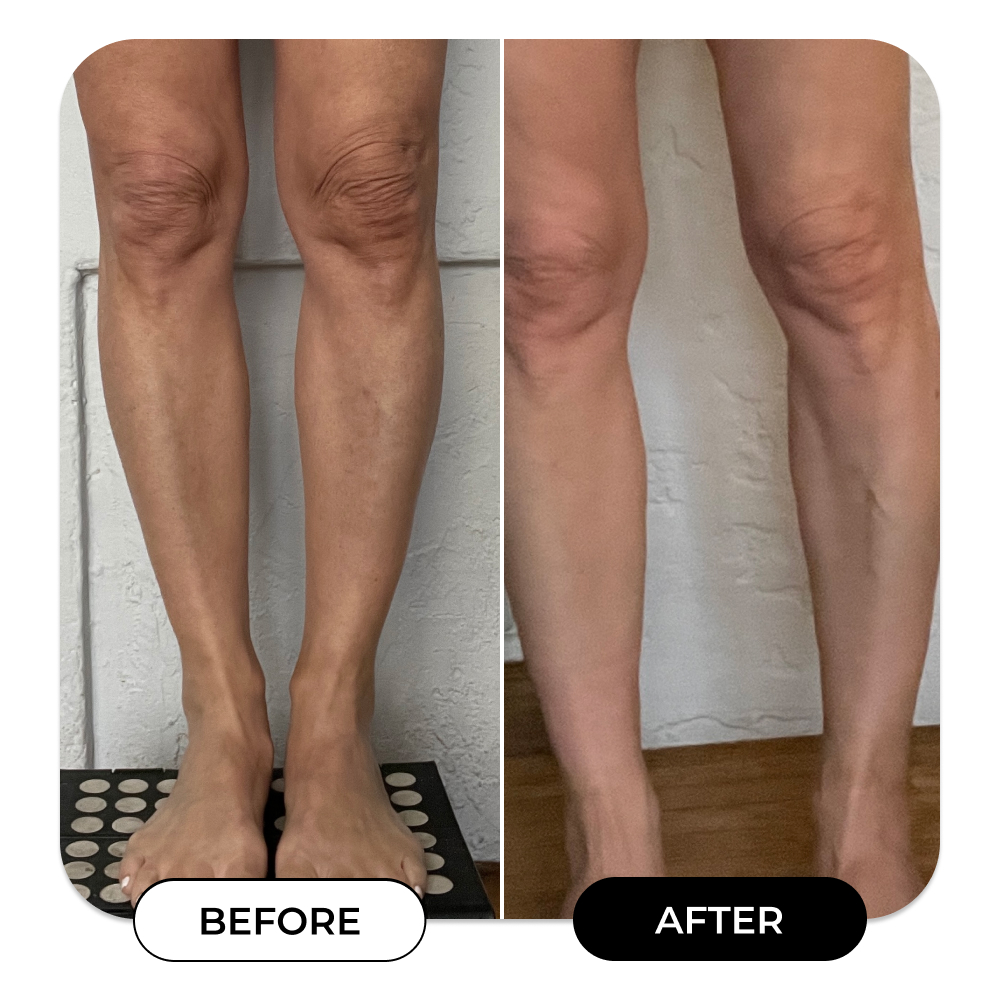 "The results have been amazing, and I've noticed my skin looks visibly smoother and tighter. It makes me look and feel more confident."
@dakotasal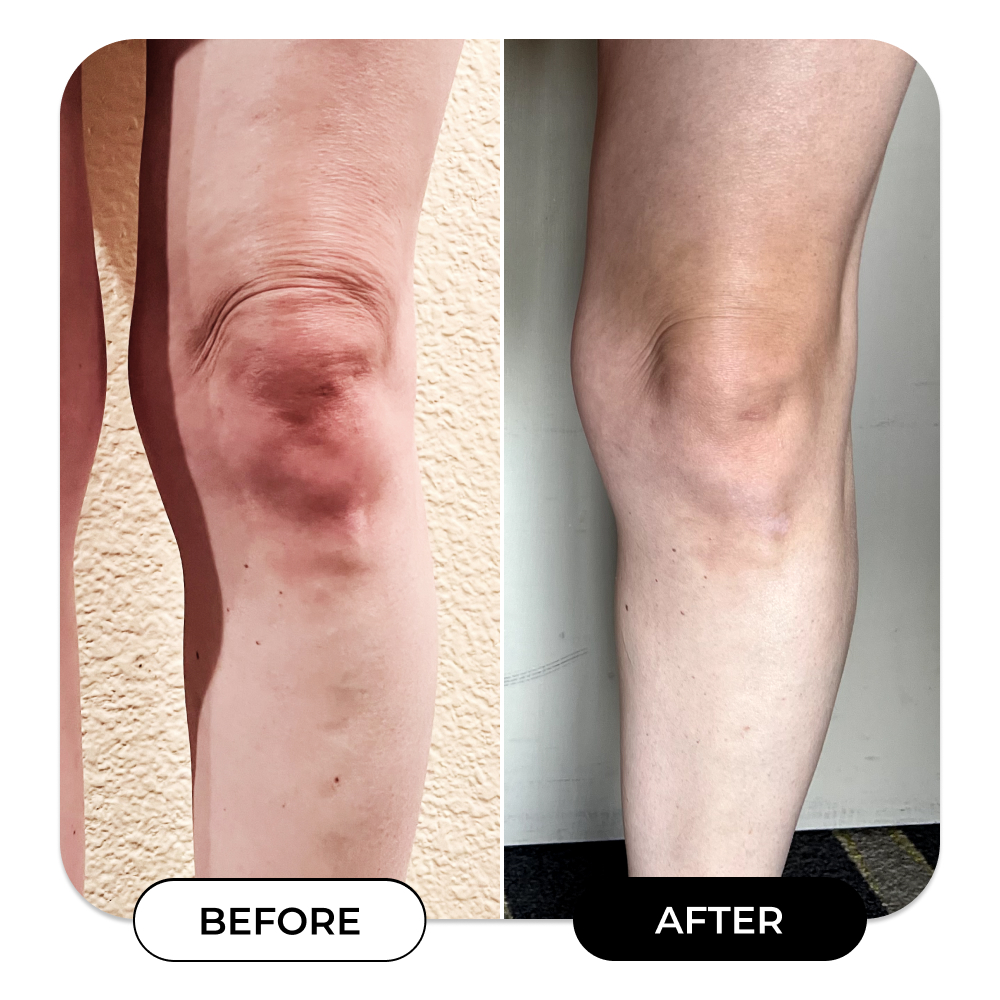 "Oh my gosh, what a difference. The skin around my knees now looks and feels firmer, I'm back wearing shorts!"
@kathyguarde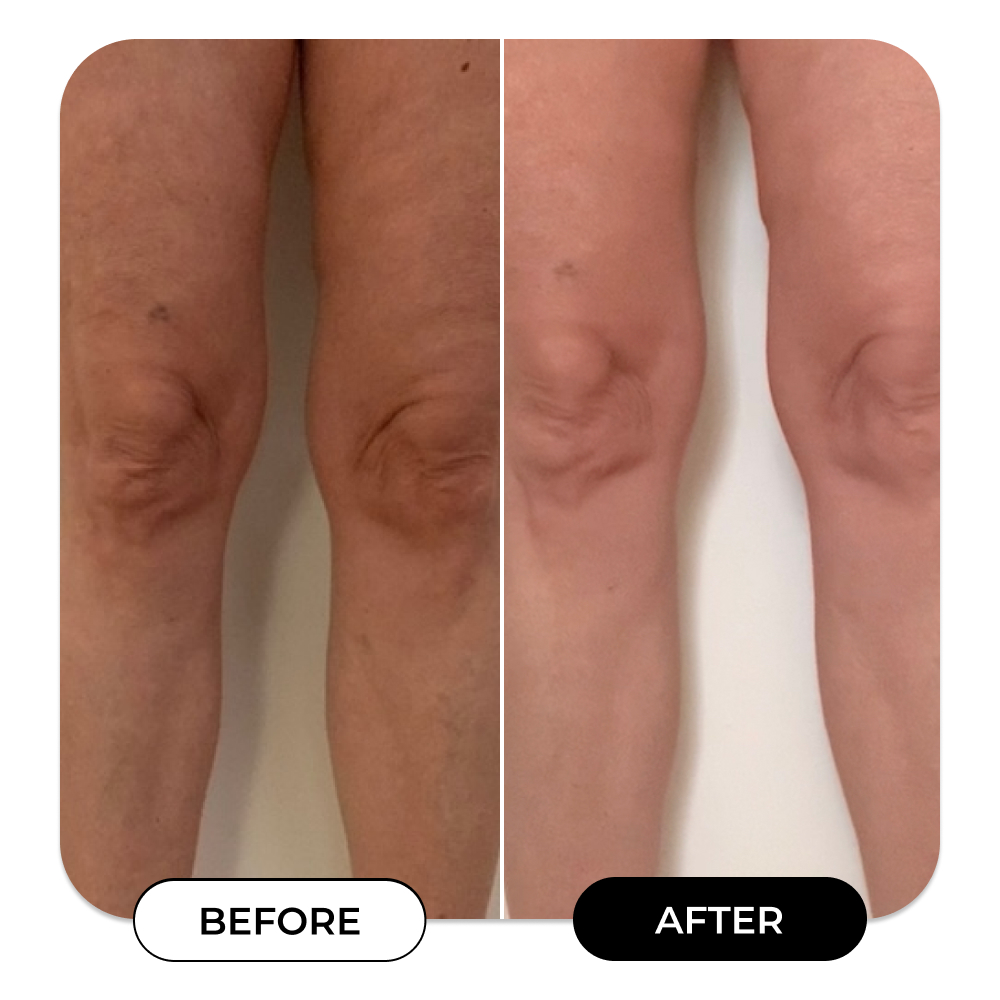 "The skin above my knees, which was crepey, started to look a lot tighter and smoother, and the wrinkles on my actual knees became much less noticeable. It was everything I'd hoped for!"
@lydiaodonaldson