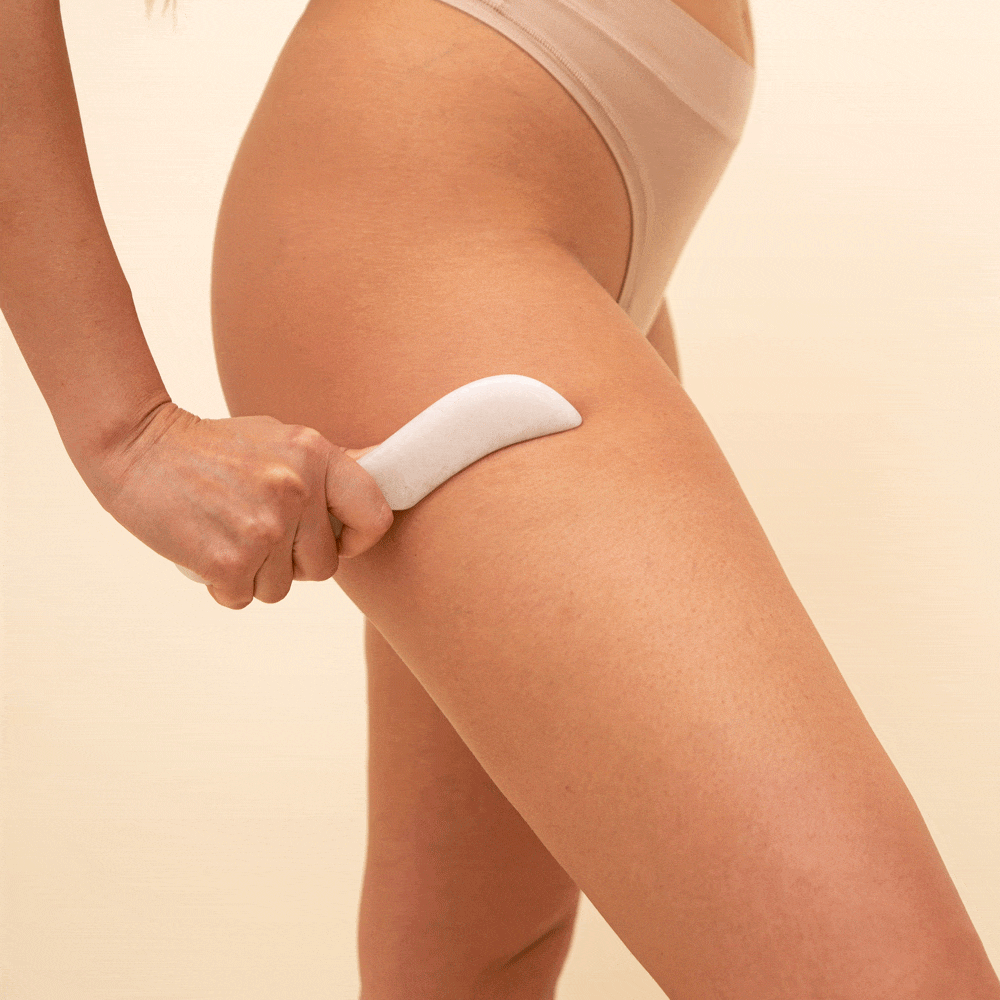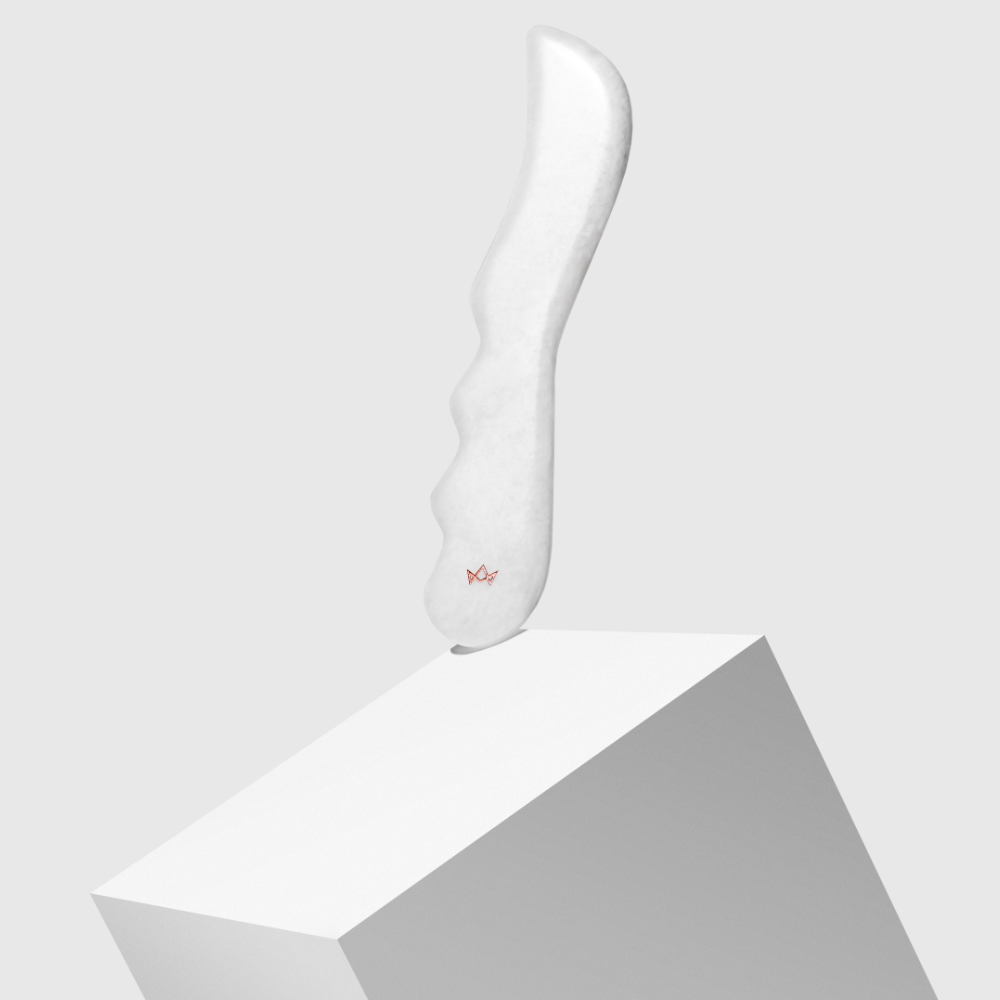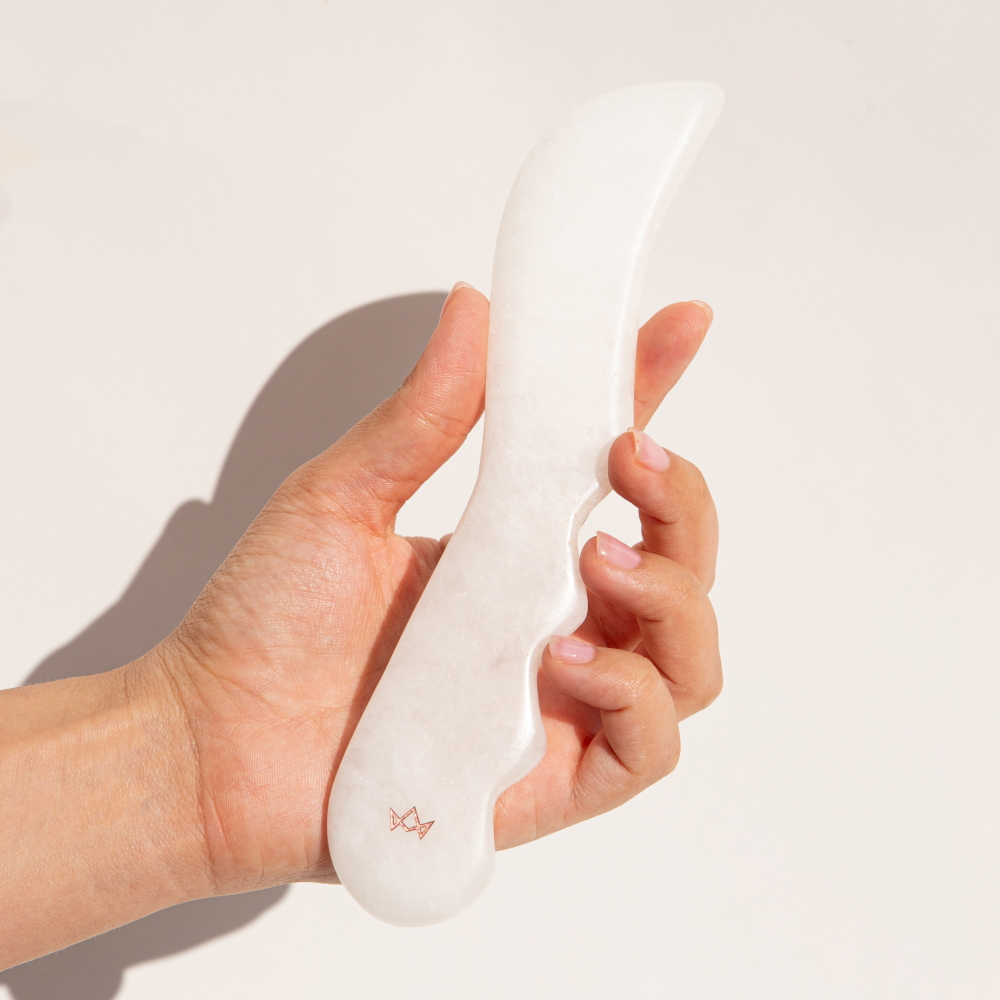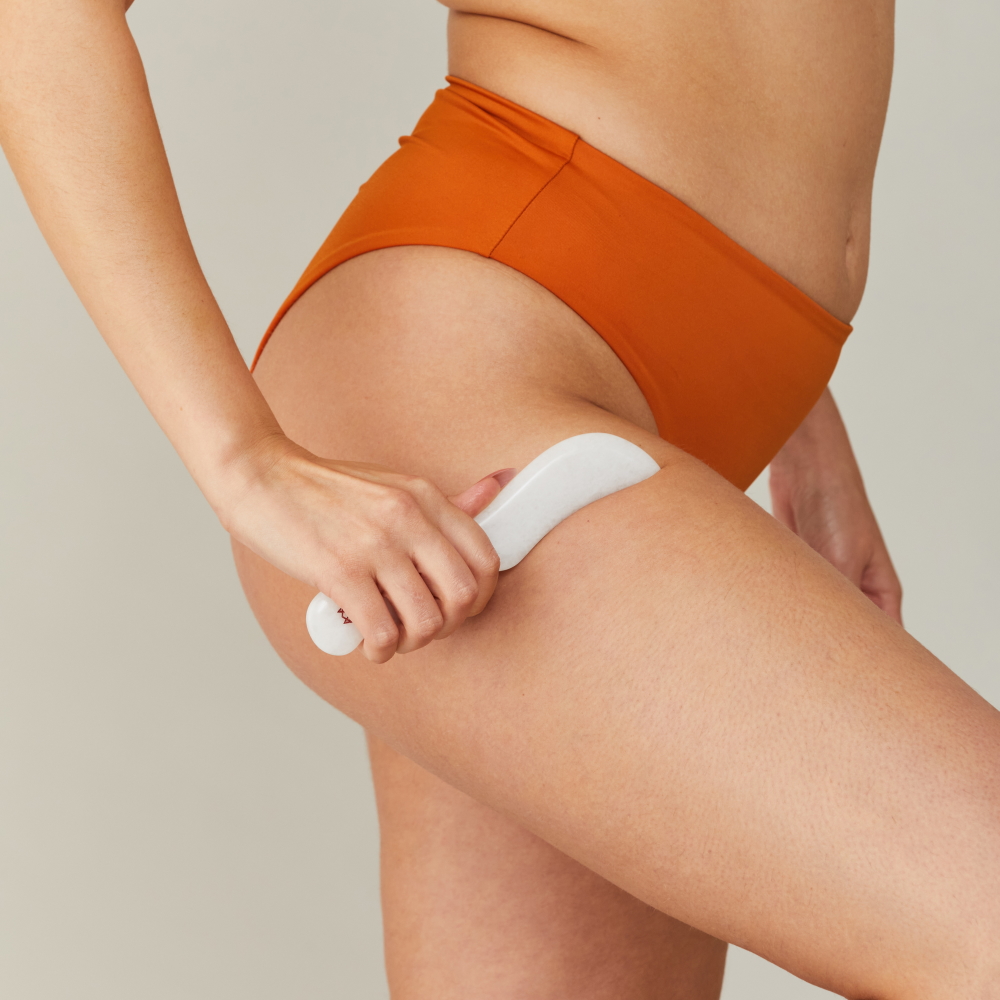 SCULPT-ME Shaping Body Tool
Sculpt your body into a new level of smoothness with our Gua Sha Body tool.
The product was successfully added to your cart!
View my cart
*Results may vary from person to person.
BENEFITS
Traditionally, Gua Sha tools are used for scraping and massaging the skin to remove toxins, releasing muscle tension, and improving the appearance of the skin.
HOW TO USE
Use the tool to massage the area of concern, such as legs, arms, or butt. Move the tool along your body with firm and steady pressure.
Use the smooth side for a more even tension, and the ribbed side for a more intensive sensation.
SCULPT-ME can also be used for applying your favorite body care products.
INGREDIENTS
Handmade from 100% natural white quartz.
Pairs well with
B-FLAT Belly Firming Cream
Helps to reduce the appearance of stretch marks and gives a firmer-looking belly.