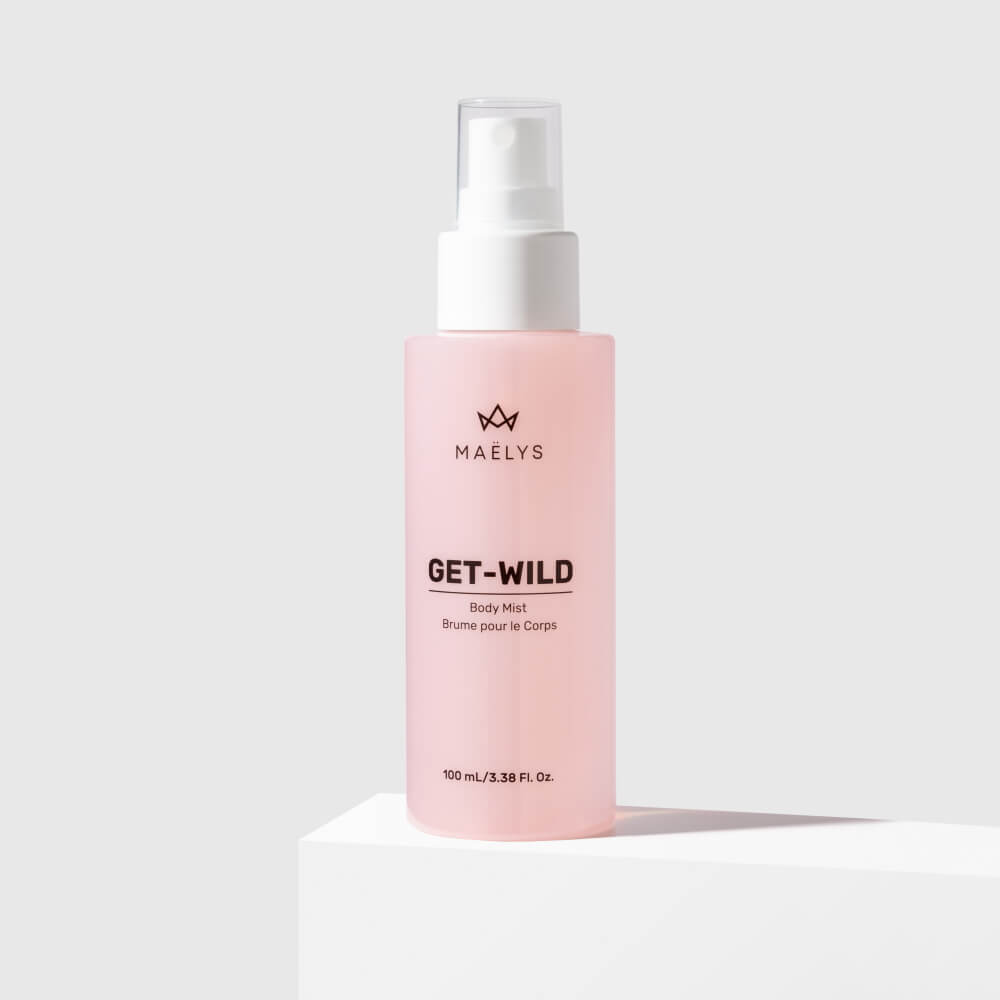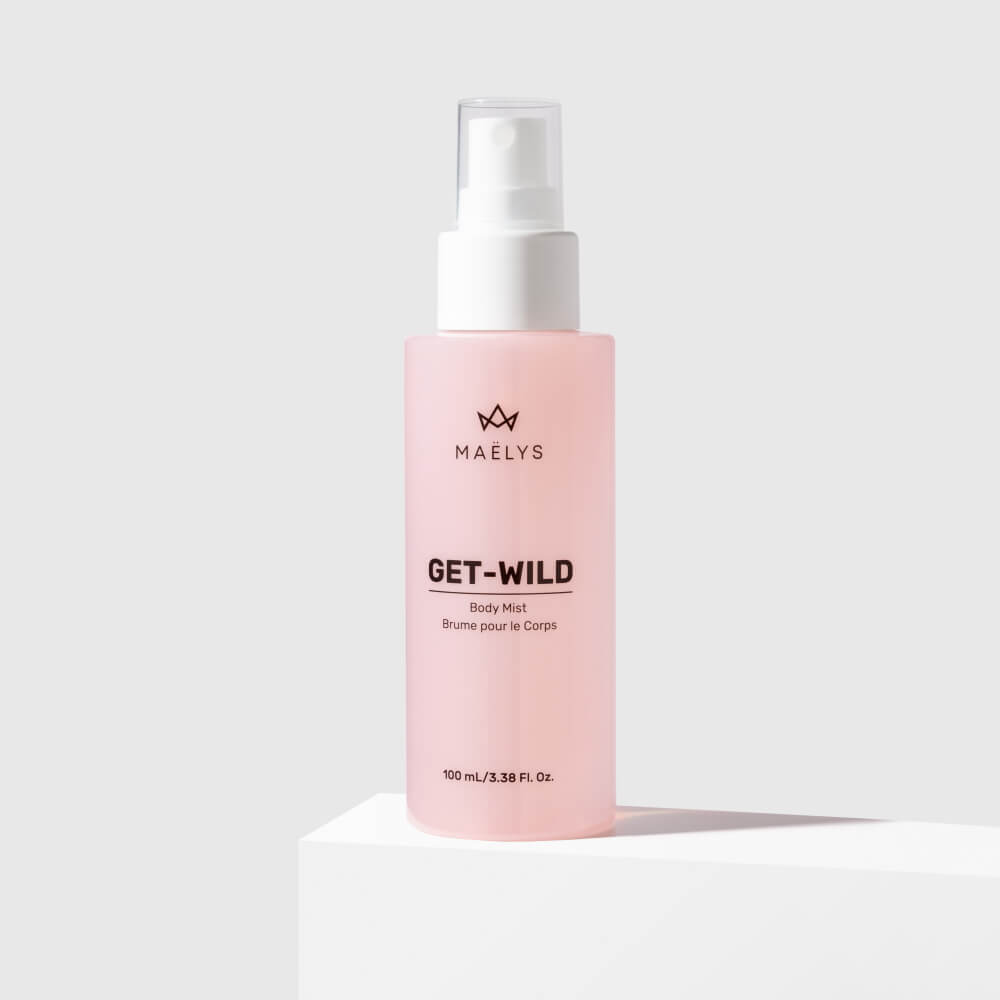 FREE Cooling Body Wash worth
$25 with every purchase.
FREE Restorative Body Mask worth
$35 with every purchase.
FREE Cooling Body Wash worth
$25 with every purchase.
FREE Restorative Body Mask worth
$35 with every purchase.
GET-WILD Body Mist
Effortlessly Styled. Pretty Wild. This luxuriously light body mist contains sweet notes of Orange, Meadow Grass, Cantaloupe, and Musk and will keep you frisky, fresh, and fruity all day long. You know, the kind of scent that makes them turn their heads as you walk by. 100mL. / 3.38 Oz.
Free shipping on all orders.
Visible results thanks to an endless stash.
Fragrance
Why does GET-WILD smell so damn good?
Because we've packed it full of the most delicious, fresh fragrances! The smells at the top evaporate fastest, while those at the base are stronger and linger for longer.
Top notes: Orange, Meadow Grass, Muguet.
Middle notes: Jasmine, Cantaloupe.
Base notes: Musk, Amber, Coconut Sugar.
How To Use
There are a few ways to apply GET-WILD:
Spray into the air and shimmy your way dramatically through the mist.
OR
Spritz directly onto your body like you have no cares in the world.
OR
Apply onto your wrists, then dab your wrist to your nose because that girl in 7th grade told you the boy you like would be able to smell it when you kiss.
Ingredients
Free of: Parabens, SLS, and Phthalates.
FAQ
Who is it for? Women who want to smell fabulously fresh and fruity all day long. It's perfect for anyone who loves the fragrance of our B-TIGHT Lift & Firm Booty Mask.
How do I achieve and maintain the best results? Apply the product as needed to keep ya smelling fresh.
Can the product be used with other body care products? It can and should! Our GET-WILD body mist pairs really well with our GET-SHOWY Body Butter to help the fragrance last all day.
Can MAËLYS products be used during pregnancy or breastfeeding? Our products can be used during pregnancy and nursing, but we like to play it safe. We don't want any infants to ingest our products. We advise not applying GET-WILD to your nipple area if you are nursing. As always, if you have any concerns, please contact your physician before using.
Water (Aqua), Alcohol Denat., Fragrance (Parfum), PEG-40 Hydrogenated Castor Oil, Trideceth-9, Aloe Barbadensis Leaf Extract, Chamomilla Recutita Flower Extract, Camellia Sinensis Leaf Extract, Hamamelis Virginiana Leaf Extract, Glycerin, Gluconolactone, Calcium Gluconate, Sodium Benzoate, Phenoxyethanol, Benzyl Salicylate, Citronellol, Coumarin, Hexyl Cinnamal, Limonene, Linalool.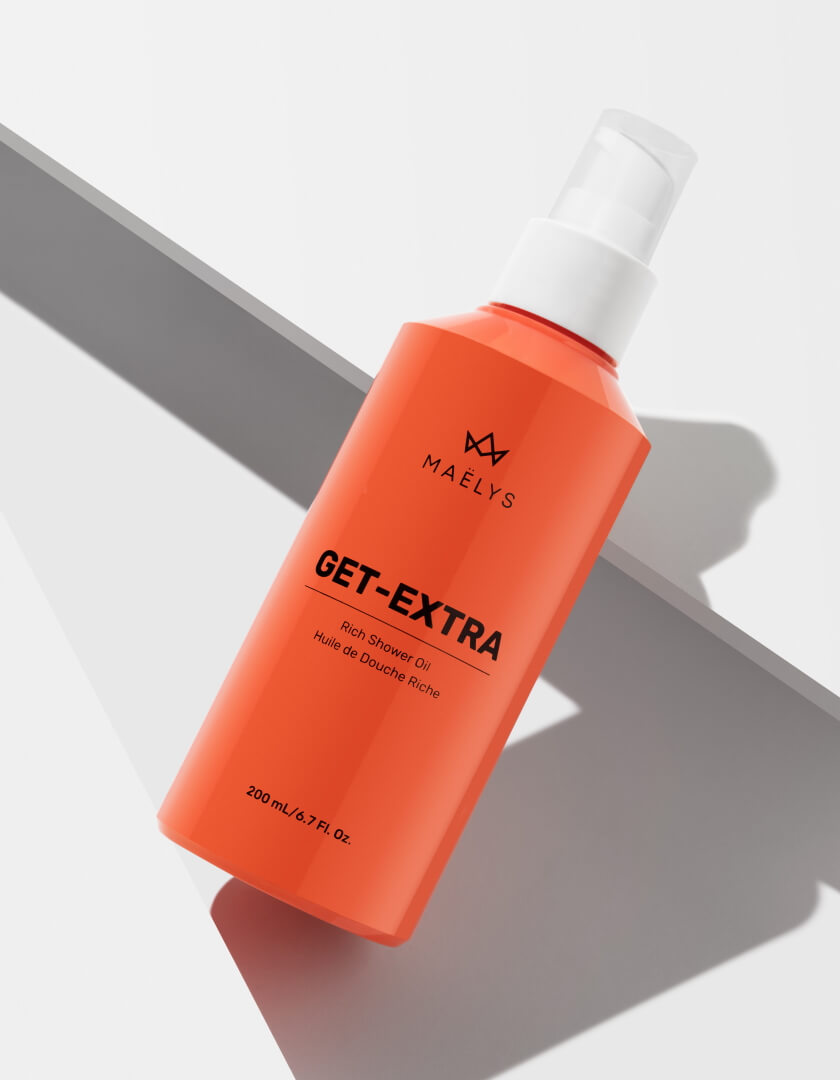 GET-EXTRA Rich Shower Oil
Get seductively soft skin with this shower oil that transforms into a luxurious lather to help cleanse and moisturize your body.