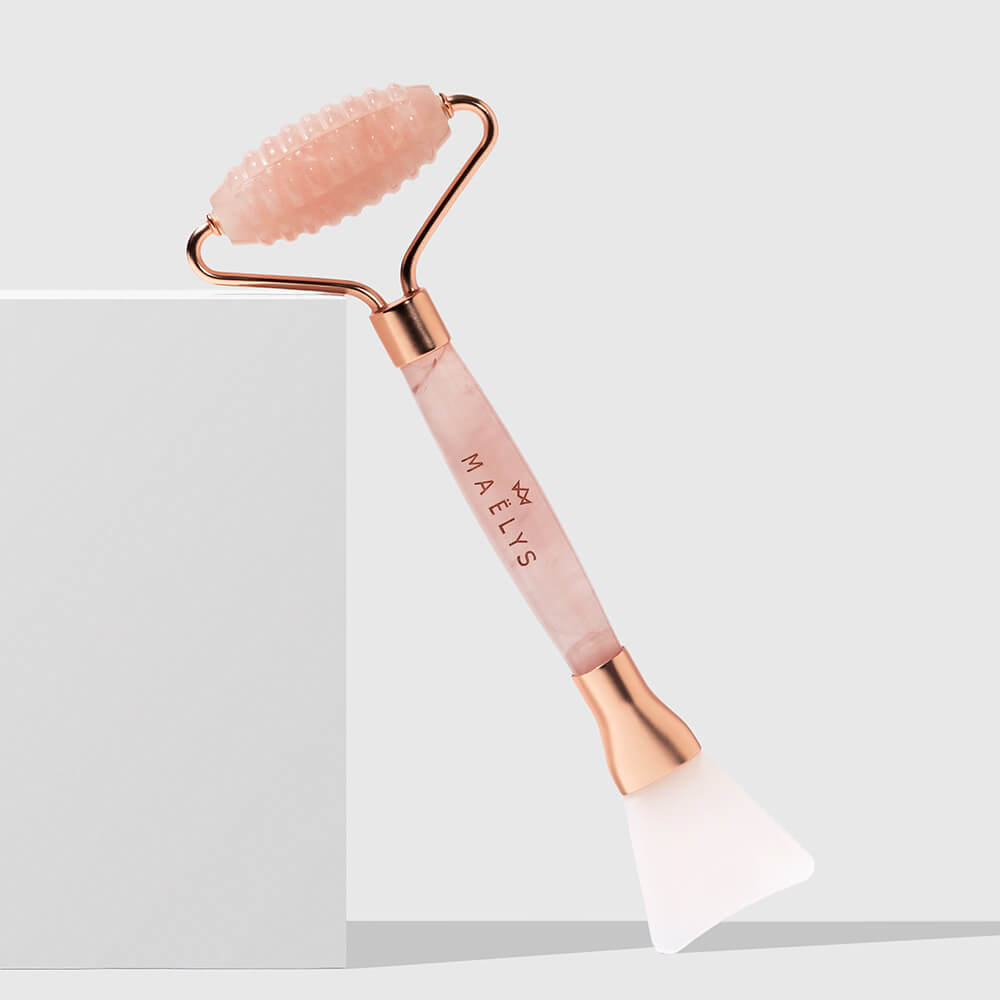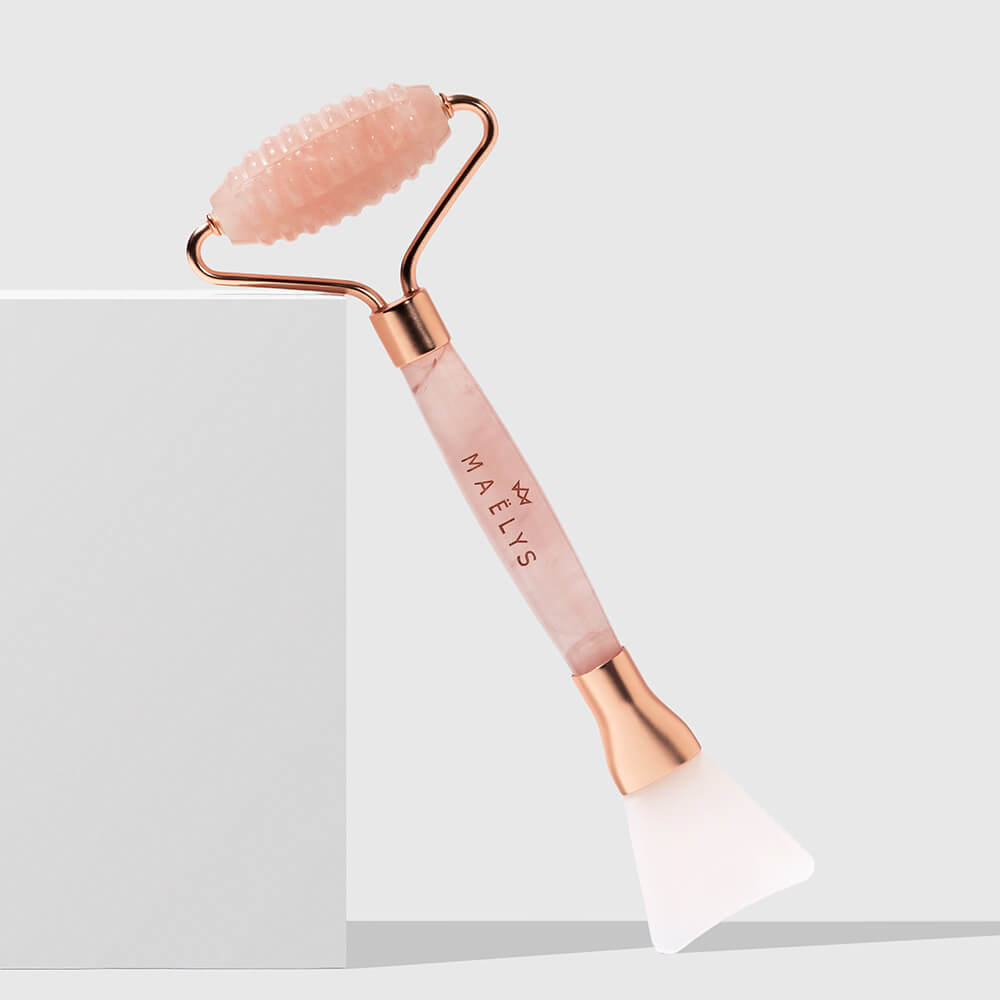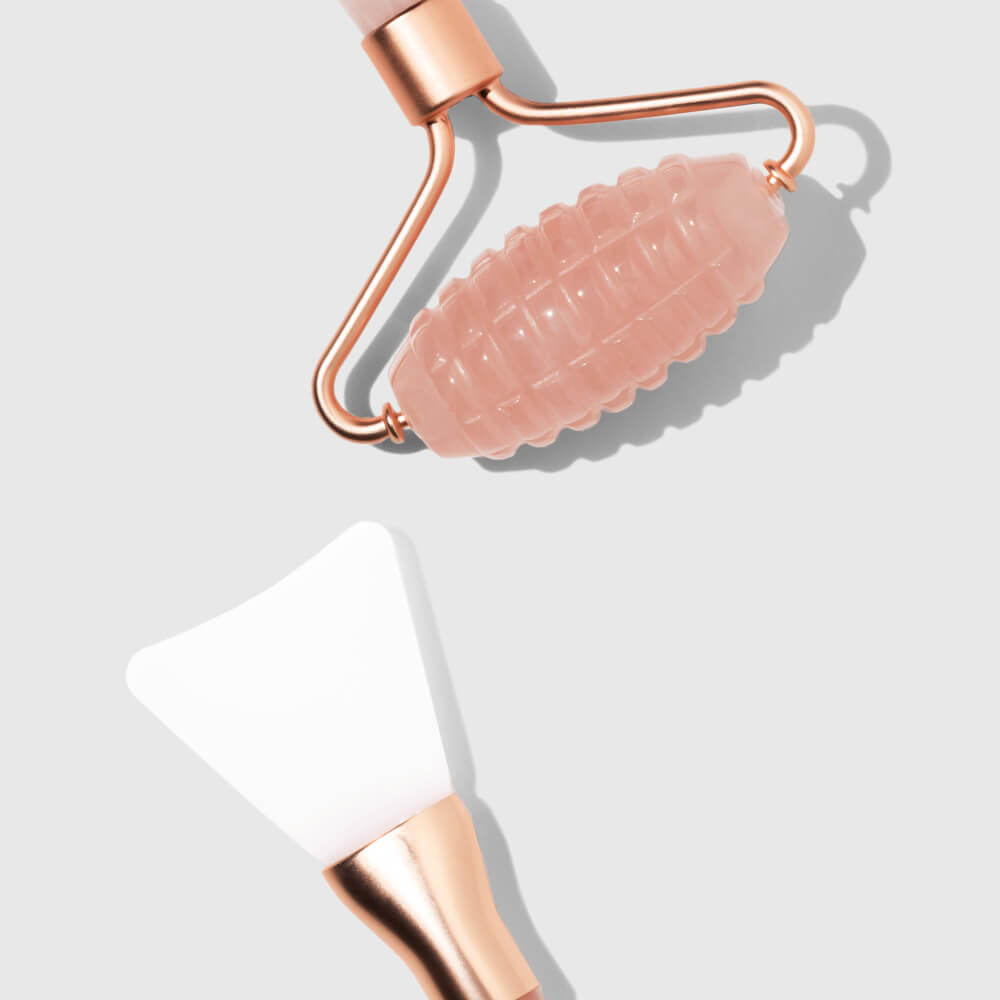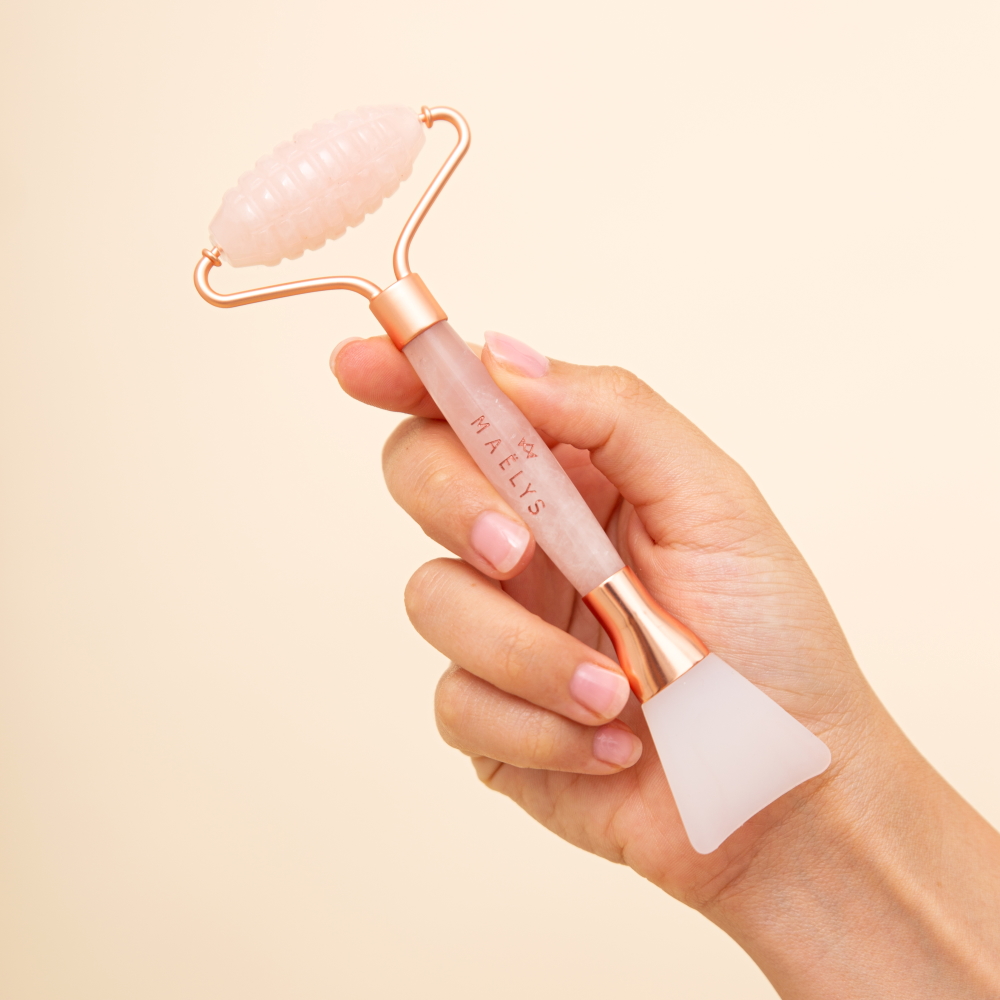 SMOOTH-ME Body Quartz Roller
Let the good times roll as you flush away those toxins and easily apply our must-have body products.
*Results may vary from person to person.
Benefits
Flushes away nasty toxins, rejuvenates the skin, and can be used to glide on your favorite MAËLYS products.
How to use
Roll the rose quartz stone across the treatment area with firm, pressured strokes.
Repeat for about 5 minutes per section, covering all areas and going in different directions.
This step can be done whenever! Use the contoured applicator on the other side right about now to apply our favorite MAËLYS body reshaping products.
Ingredients
The stone is made out of pure rose quartz and the applicator is 100% silicone.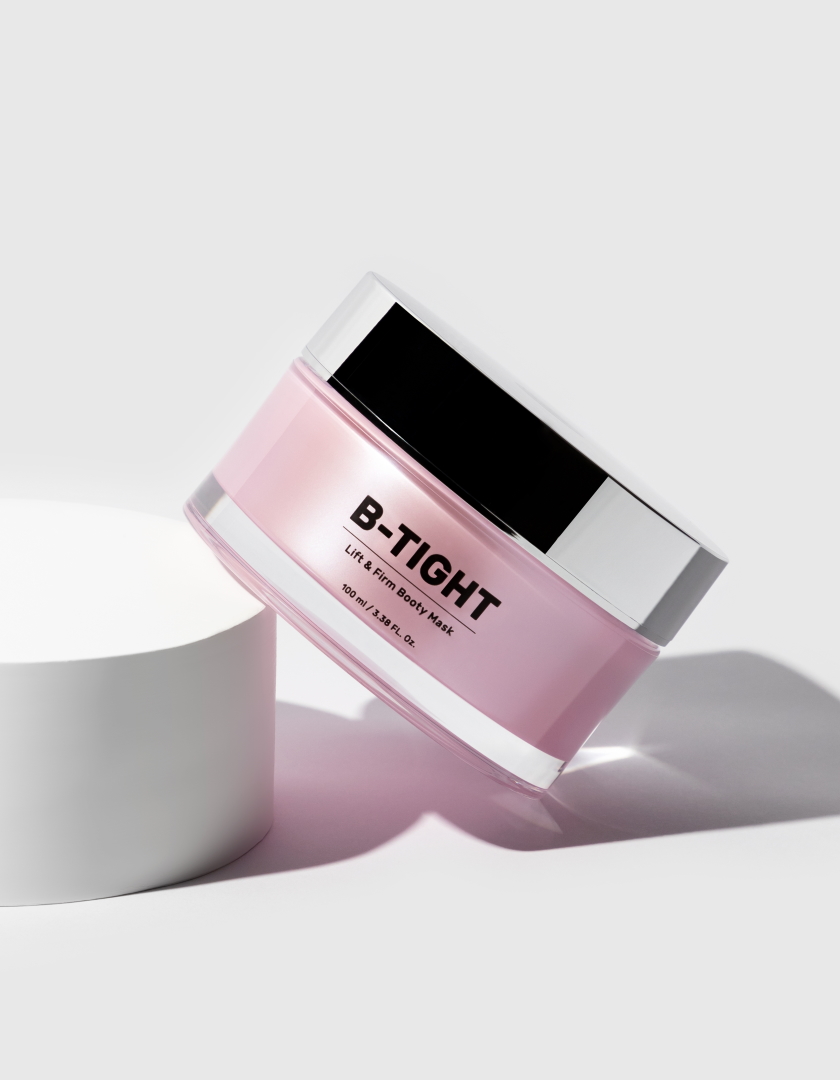 Pairs well with
B-TIGHT Lift & Firm Booty Mask