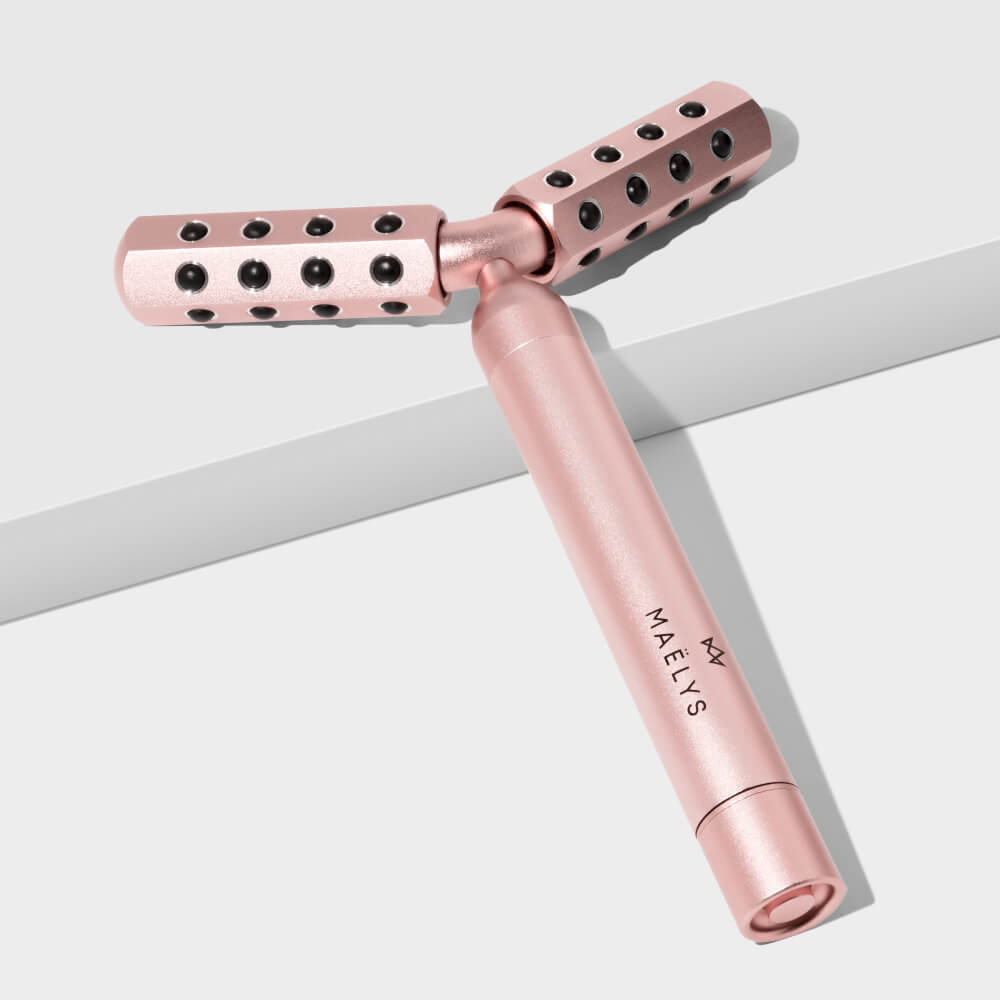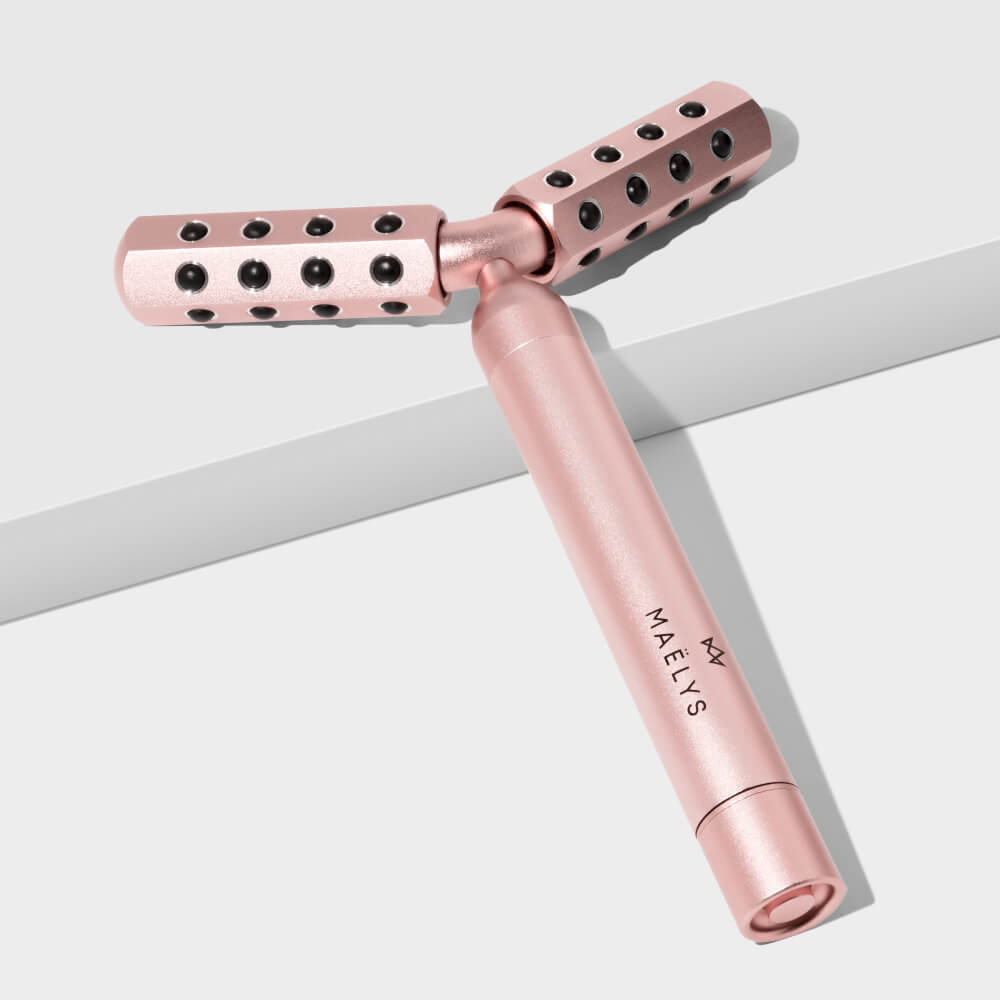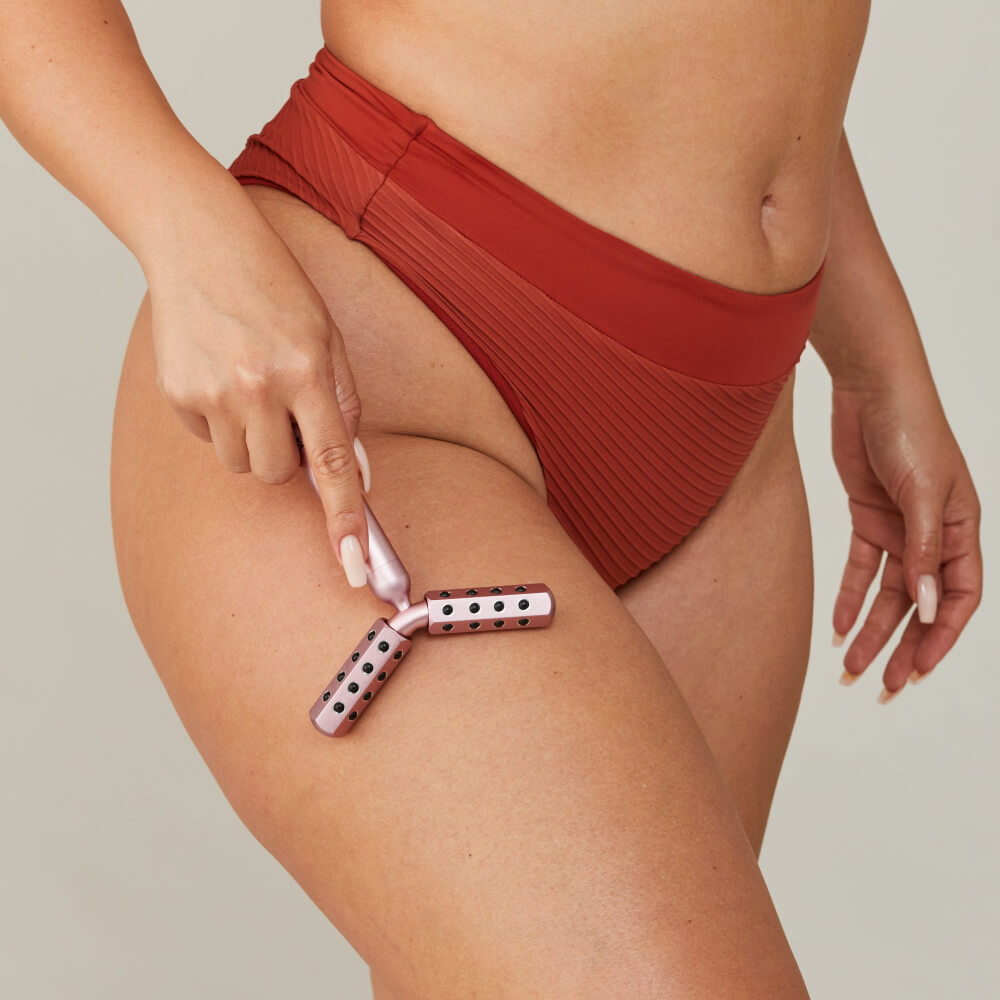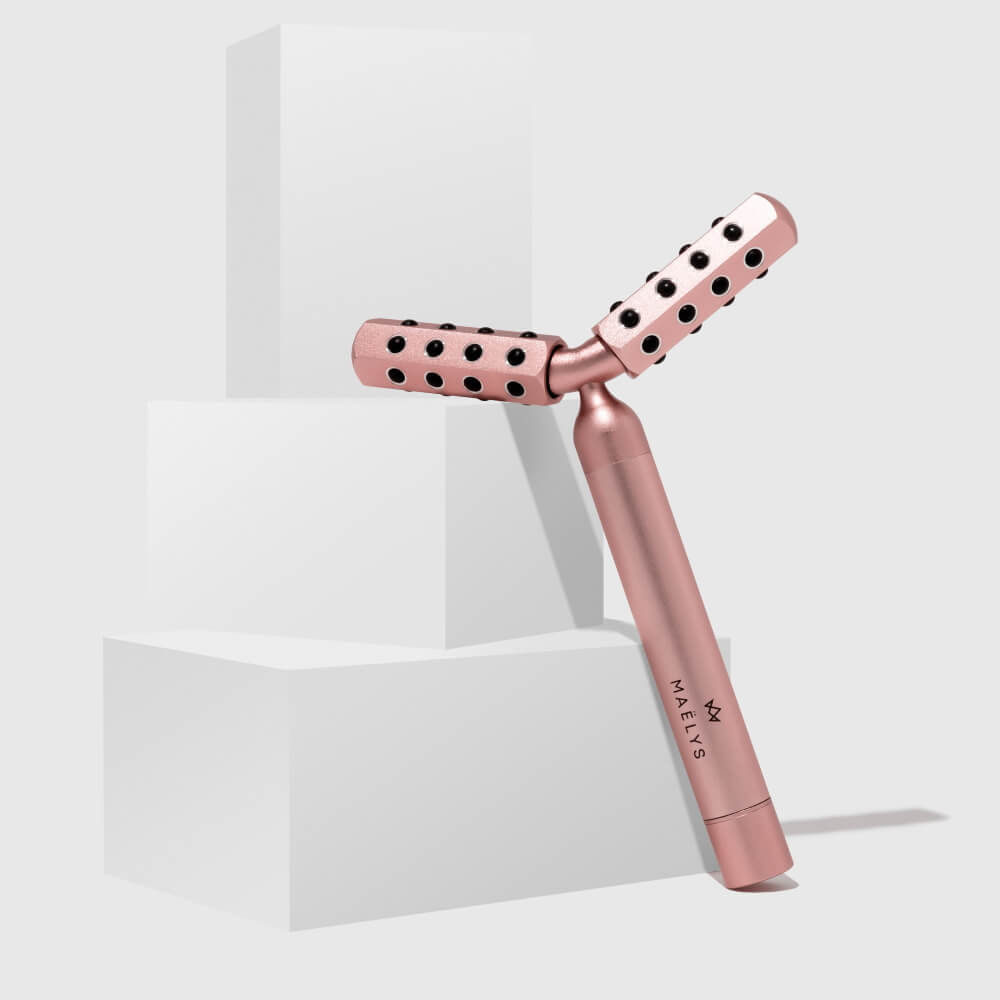 THRILL-ME Toning Body Roller
This body roller helps your skin appear to have a youthful glow all over your body, and helps you to relax, giving you that "ahhhhh" kinda feeling. We're pickin' up good vibrations and younger-looking skin!
How To Use
Use the tool on clean and dry skin.
Turn the roller on, and roll the V-shaped head over your legs, arms, stomach, chest, and neck area.
Feel the good vibes.
Repeat the process as often as you like for at least 30 seconds.
Precautions
Please consult your doctor before using this tool if you:
Have a pacemaker or electronic implanted device.
Have metal allergies/epilepsy/seizures/cancer.
Are pregnant.
Are under the age of 18.
Have any other medical concerns.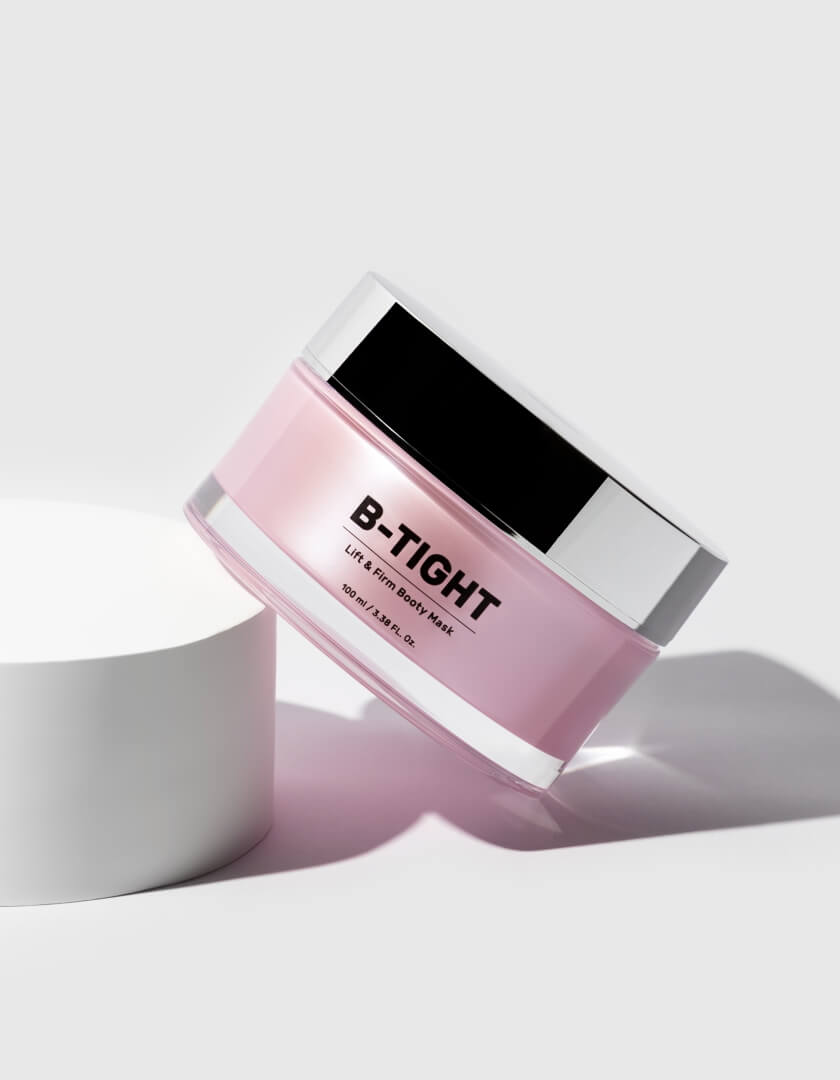 B-TIGHT Lift & Firm Booty Mask
Helps to reduce the appearance of cellulite and gives a firmer-looking booty.